Interactive Maps
Interesting places
Discover the map of our selection of interesting places: restaurants, bars, pancake …
See the map
To see and do
Maps and directions to cultural and tourist sites near the Moulin Vert.
See the map
Contact US
A good places to add? a place to suggest? Questions about activities in the area?
Contact Us
---
With its 3km of private banks and its proximity to the canal from Nantes to Brest (just 1km), camping Moulin Vert is the perfect place for fishermen and kayakers.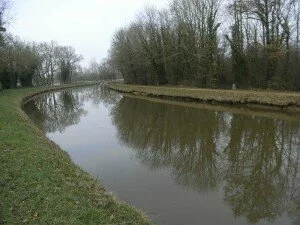 With permit fishing is allowed in Class 1 in camping on the banks of the River Alder. This will allow the fish many noble fish (salmonids: trout, salmon, grayling, sea trout …).
It is also authorized by the canal in category 2: white fish (roach, bleak, bream, tench, barbels, carp, pike, zander, perch, catfish …) and predators (pike, zander …).
At the heart of nature, camping Moulin Vert is the perfect place for hikers and cyclists. The property is located near greenways and cyclists that will allow walkers to discover or rediscover the Brittany countryside :
Randonnées Landeleau
Cartes des voies et Chemins de randonnées aux environs de Landeleau
Randonnées Spezet
Cartes des voies et Chemins aux environs de Spezet
Voies Vertes
Cartes des voies vertes aux alentours du camping
At the intersection of three major departments Central West Brittany, Camping and fifteenth-century homestead offers a perfect place to explore the sights (Castle Trevarez, Garden Tronjoly, Regional Natural Park of Brittany…) and events around (fest-noz, festival Vieilles Charrues…).